Events for February 11, 2019
To submit an event for Community Events, email your information to Star 97.7 at: bill@star977.com.
1:00 pm
Classical guitarist Kevin Morse and trumpeter/composer Mark Tipton will play a midday concert at 1 pm on Monday Feb 11 at 1 pm at the Moore Community Center in Ellsworth.  This free concert is presented by Ellsworth Community Music Institute with sponsorship by Machias Savings Bank.  For more information, call 664-9258 or email info@ellsworthcommunitymusic.org.
Find out more »
5:00 pm
The epidemic of chronic kidney disease in those with diabetes and its implications for public health is the topic of the MDI Science Cafe program on Mon Feb 11 at 5 pm at the MDI Biological Laboratory. Speaker Hermann Haller, MD, is an internationally renowned physician-scientist and a specialist in nephrology, the branch of medicine […]
Find out more »
5:30 pm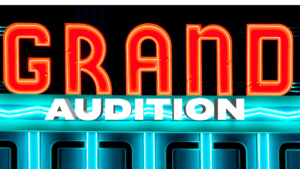 The Grand in Ellsworth is having auditions for "The Wizard of Oz" on Mon Feb 11 at 6 pm.  Toto auditions will be on Mon, Feb 11 at 5:30 pm.  Rehearsals will begin in mid-February and performances will be in April.  For more information, visit grandonline dot org.
Find out more »
+ Export Events