Events for September 29, 2019
To submit an event for Community Events, email your information to Star 97.7 at: bill@star977.com.
All Day
When only shoes will do! The Ellsworth Church of the Nazarene wants your shoes! Through October 31st, they're collecting kids and adults new and gently used shoes to raise funds for their Children's Church Missions Project. Drop off is at the church, located at 445 High Street in Ellsworth. Funds raised are used to feed, […]
Find out more »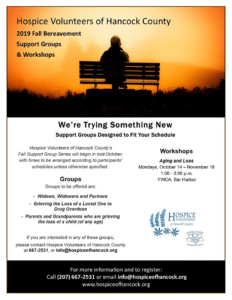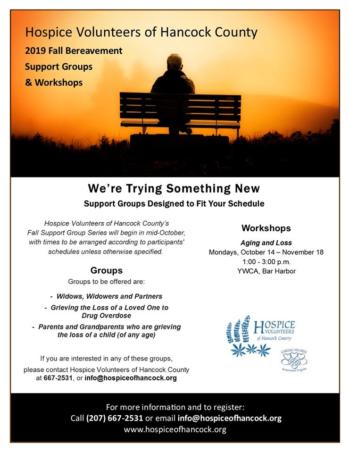 Hospice Volunteers of Hancock County is holding their FREE Fall Bereavement Support Groups and Workshops, beginning mid October.   Times will be arranged according to participants' schedules.  Groups offered are:  Widows, Widowers & Partners, Grieving the Loss of a Loved One to Drug Overdose, Parents & Grandparents Grieving the loss of a child, no matter the […]
Find out more »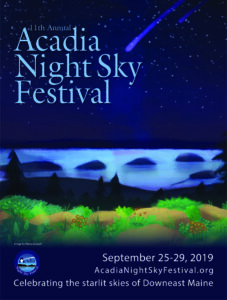 The 11th Annual Acadia Night Sky Festival is set for Wed Sept 25 through Sun Sept 29, and will be packed with a full schedule of events. With workshops, internationally recognized speakers and hands-on experiences, there truly is something for everyone from families to the serious amateur astronomer. For more information and a schedule of […]
Find out more »
8:00 am
Central Hall's Ladies Public Improvement Society will be holding a yard sale at 306 Falls Bridge Road in Blue Hill on Sun Sept 29 from 8 to noon (shop for $1/bag on Sunday).  Proceeds will benefit hall maintenance and community outreach.  For more information, email centralhallsouthbluehill@gmail.com.
Find out more »
2:00 pm
The Ellsworth Free Medical Clinic is hosting an open house to celebrate its new facility on Sunday, Sept. 29, from 2-4 p.m. Still located at the Mill Mall, 248 State St. in Ellsworth, the clinic now has two treatment rooms and other long-sought service features. All are welcome to come meet the health care professionals […]
Find out more »
+ Export Events