Events for October 31, 2019
To submit an event for Community Events, email your information to Star 97.7 at: bill@star977.com.
All Day
The Emmaus Homeless Shelter in Ellsworth is running its annual Thanksgiving Food Basket campaign which last year supplied 82 food baskets to needy families.  Your donation of just twenty dollars covers the cost of a traditional Thanksgiving food basket, which consists of turkey, stuffing, vegetables, cranberry sauce and pie.  If you'd like to help, make […]
Find out more »
8:00 am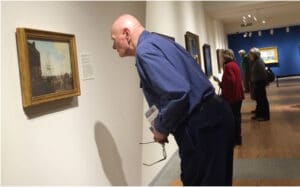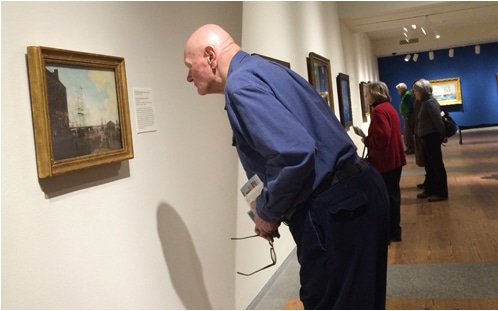 A trip to the Farnsworth Art Museum in Rockland is planned for Thur Oct 31 from 8 to 5:15 pm.  The trip begins at Darlings Auto Mall in Ellsworth with a cost of $35.  For more information, visit schoodicartsforall dot org or call 963-2569.
Find out more »
5:00 pm
Down East Family YMCA's Trunk or Treat is happening on Thur Oct 31 with a parade at 5:15 pm marching down Main Street to the Ellsworth City Hall. After the parade, vehicles loaded with treats will be handing them out in the parking lot. Star977 will be broadcasting live from 4 to 6 pm.  For […]
Find out more »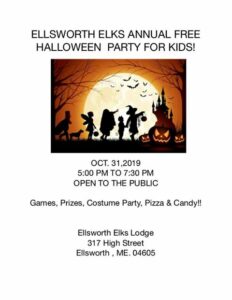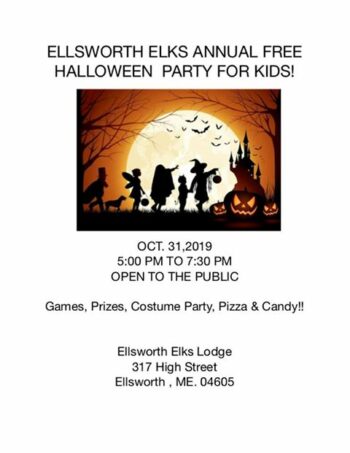 The Ellsworth Elks Lodge is hosting a free Halloween Party for Kids on Thur Oct 31 from 5 to 7:30 pm.  All are welcome.  There will be games, prizes, costume party, pizza and candy.  The lodge is located at 317 High Street in Ellsworth.
Find out more »
+ Export Events