Events for November 8, 2019
To submit an event for Community Events, email your information to Star 97.7 at: bill@star977.com.
All Day
The Emmaus Homeless Shelter in Ellsworth is running its annual Thanksgiving Food Basket campaign which last year supplied 82 food baskets to needy families.  Your donation of just twenty dollars covers the cost of a traditional Thanksgiving food basket, which consists of turkey, stuffing, vegetables, cranberry sauce and pie.  If you'd like to help, make […]
Find out more »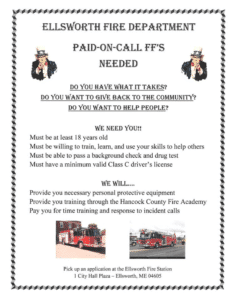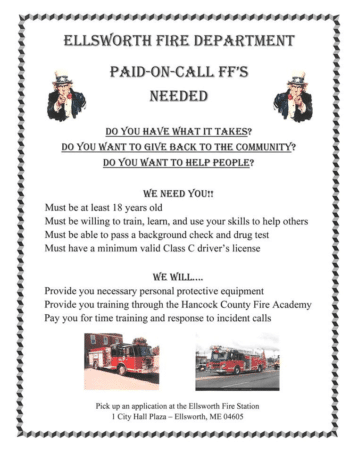 Ellsworth Fire Department is looking for paid-on-call Firefighters.  You must be 18 years old, pass a background and drug test and have a valid Class C driver's license.  In return you will be provided with the equipment you need, get training and be paid.  Pick up an application at the Ellsworth Fire Station, 1 City […]
Find out more »
6:00 pm
The Surry Community Improvement Association will host its annual harvest ham dinner on Friday, Nov 8, at 6 pm at the Surry Elementary School on North Bend Road.  The public is welcome to attend. The cost is $7 for ages 13 and older, $5 for ages 5-12, $20 for a family and free for children […]
Find out more »
The Henry D. Moore Library and Community Center in Steuben will be showing the film "Dumbo" at 6 pm on Friday, Nov 8.  Admission is free and refreshments will be sold by donation. For more information, visit moorelibrary dot org.
Find out more »
7:00 pm
Naturalist Lynn Havsall will give a talk on river otters on Friday, Nov 8, at 7 pm at the Blue Hill Public Library. The talk is being sponsored by Downeast Audubon. For more information, call the library at 374-5515.
Find out more »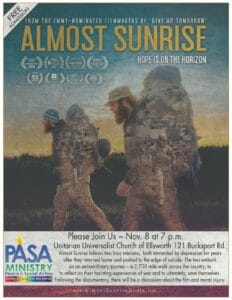 The Unitarian Universalist Church of Ellsworth is hosting a screening of the film "Almost Sunrise" on Friday, Nov 8, at 7 pm. The film follows two Iraq veterans with depression.  A discussion will follow the screening. Admission is free. The church is located at 121 Bucksport Road in Ellsworth.
Find out more »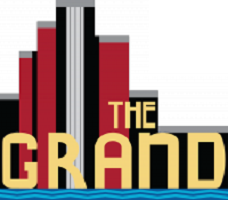 Take the stage and be a star, at least for a night, at The Grand in Ellsworth on Fri Nov 8 at 7 pm. Sing, dance, rock, roll, conjure, amaze or tickle funny bones. Contact The Grand to reserve your spot at 667-9500. General admission is $5.
Find out more »
+ Export Events