HELP JONESBORO ELEMENTARY BUILD A PLAYGROUND!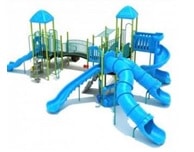 Star 97.7 congratulates the students at Jonesboro Elementary School for raising over $20,000 for a brand new playground!  What started as a persuasive writing assignment for 3rd and 4th graders…turned into a major fundraiser involving everything from a penny war to a pie-a-thon with math problems!  They're more than half-way to their goal…and they need your help!   Our goal is to help them reach their goal of $37,000.   
If you would like to make a donation, please make a check out to "Jonesboro Elementary Playground Fund" and mail it to:
57 School Road, Jonesboro, ME 04648.