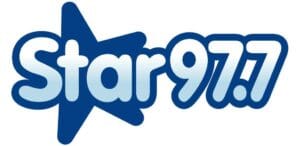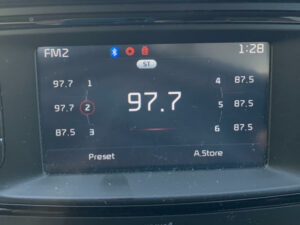 Advertising on Star 97.7 is EASY….EFFECTIVE…and VERY AFFORDABLE!  (See QUICK 36-second video below!)
If you own or manage a business…you need to INVITE customers in!  SOONER or LATER, our listeners will NEED your products or services!
Stay on TOP of our listener's minds with unique sponsorships: Local News, weather, morning show features, community events, etc!  
——>For a media kit, contact Paul Dupuis, General Sales Manager: 207-667-0002 paul@star977.com
   –Consultations and quotes are FREE and there is absolutely NO obligation!–
     ASK ABOUT OUR SPECIAL PROMOTION FOR FIRST TIME ADVERTISERS!
(For FREE Public Service Announcements: Amy@star977.com )
Customer Testimonials:
"We had a particular customer drive by our lot hundreds of times.  Then, after hearing our commercial on Star 97.7, he stopped in and bought a vehicle" – Tony Murray, owner, Tony's Fairway Auto Sales , Hancock
"We started getting calls about a week after our commercials started…and because we keep getting calls, we will continue to advertise on Star 97.7!" – Ken Colpaert, owner,  Maine's Best Choice Pest Mgmt, Ellsworth
"I have done advertising with this station for my Ellsworth Aroma Joe's location and it's really been very effective. Paul has been really wonderful to work with too. Great local station!!" —  Brendan O'Hazo – Aroma Joe's

"We are working on our plans for this summer. A big part is our radio advertising plan on 97.7 Star. If you own a local business or know someone who does, you can't do better than working with Natalie, Mark and their team! We love recording our ads, and they make it very easy and fun! And the weather sponsorship, well, they do an amazing job keeping it current with what we have going on in the shop every day. Advertising with them is very cost effective and they bring new and current customers into the shop every day! Thanks Star!" —
Owners, Pugnuts
"The very first day we advertised, we had a new patient come in!" — Dr. John Haugue, Bangor Center for Dental Medicine
"We found out pretty quickly that Star 97.7 was a great choice for reaching patients in the Downeast areas. Star 97.7 continues to work very well for us!" —Dr. Goldthwaite, Mainley Eyes, Bangor
"Working with Star is very easy and the account rep is always checking in to see how our campaign is going. We know a lot of people listen to Star because we're always hearing great feedback!" — Steve Villette, COO of Beal University, Bangor
"They make it so easy. They write the commercials and come up with new ideas." — Gary McFarland, owner of East Coast Performance, Ellsworth
"It amazes me how much response we get directly from our advertising on Star 97.7!" —  Ashley Rosborough, JT Rosborough Insurance, Ellsworth
"I approached Star 97.7 about a pretty fantastic fundraising opportunity we had been given because they always been great about helping us with these sorts of things. Between their coverage and the fact that we linked the post on their website on our Facebook page, we had a lot more people give to the Jesup's matching challenge fundraiser, and we exceeded our goal!!" —
Melinda Rice-Schoon, Director of Development & Communications, Jesup Memorial Library
"We advertised our Tent Sale on Star 97.7 at the end of the season. A customer from the town of Edinburgh, which is north of Old Town, came in expressly because he heard our ad and he did buy a new stove! We are extremely satisfied with the results from our Star 97.7 ads!" —  Paul Carey, North Winds Stove & Fireplace Shop , Ellsworth.
"Our ads have been most effective. I've recommended Star 97.7 to other business owners, who have since signed on for advertising of their own. I couldn't recommend Star 97.7 more highly!" —
Denise Morgan, Owner, Oli's Trolley, Bar Harbor
"This was basically our first step into radio advertising. We were very pleased with Star 97.7's professionalism and care to a novice customer. The results have been great – our customers come in and tell us so!" —  Bill Weir/President & CEO, Bar Harbor Savings & Loan