Silent Auction Online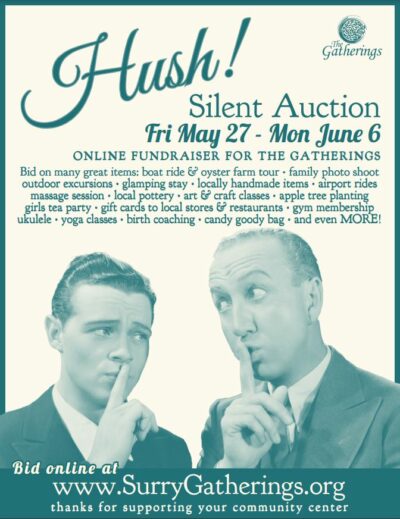 Online Auction – Fundraiser for The Gatherings
You can bid right now on some great items and services to support The Gatherings community center in Surry. They have over 40 exciting things you can bid on, from some high-ticket items such as a YMCA Membership, Pemetic Oysters Boat Tour, and Glamping at Under Canvas, to many smaller handmade items, tickets to classes and parties, plus gift cards to some of your favorite local stores and restaurants. There are too many to list so go see for yourself at www.surrygatherings.org
Bidding ends Monday June 6 at 8pm.