Events for September 27, 2019
To submit an event for Community Events, email your information to Star 97.7 at: bill@star977.com.
All Day
When only shoes will do! The Ellsworth Church of the Nazarene wants your shoes! Through October 31st, they're collecting kids and adults new and gently used shoes to raise funds for their Children's Church Missions Project. Drop off is at the church, located at 445 High Street in Ellsworth. Funds raised are used to feed, […]
Find out more »
5:00 pm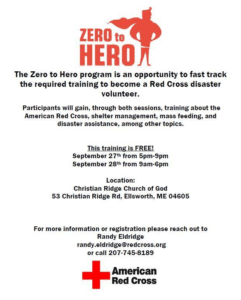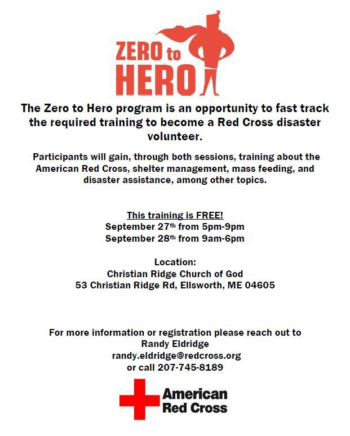 The American Red Cross is offering two sessions of training to become a disaster volunteer  on Fri Sept 27 from 5 to 9 pm and on Sat Sep 28 from 9 to 6 pm at the Christian Ridge Church of God, 53 Christian Ridge Road in Ellsworth.  For more information or registration, please call Randy […]
Find out more »
A spaghetti dinner is planned for Friday Sept 27 from 5 to 6:30pm at the Masonic Lodge in Winter Harbor. For more information, call 963-7065.
Find out more »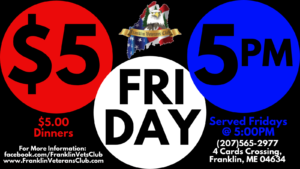 The Franklin Veterans Club is hosting a $5 Friday meal starting at 5 pm on Fri Sept 27.  For more information, call 565-2977 or visit www.franklinveteransclub.com.
Find out more »
7:00 pm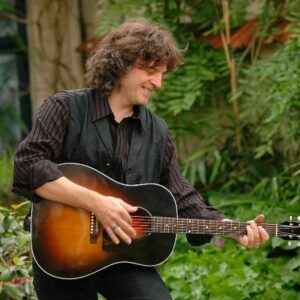 The Last Friday Coffeehouse is on Fri Sept 27 at 7 pm at Hammond Hall in Winter Harbor.  The featured performer is Claude Bourbon.  A suggested donation is $15.  For more information, call 963-2569 or visit schoodicartsforall dot org.
Find out more »
+ Export Events