Events for February 25, 2020
To submit an event for Community Events, email your information to Star 97.7 at: bill@star977.com.
1:00 pm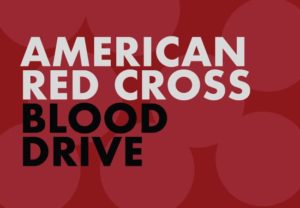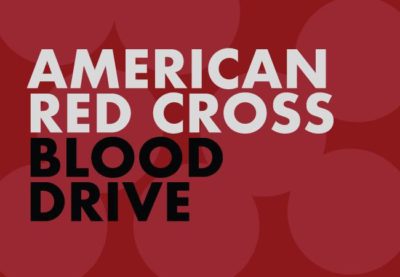 The Ellsworth Elks Lodge is sponsoring a community blood drive on Tuesday, Feb 25, from 1-6 pm at the lodge, located at 317 High St. Call the Red Cross (800-733-2767) or visit www.RedCrossBlood.org to schedule an appointment.
Find out more »
4:30 pm
The MDI Middle and High School jazz bands will perform at 6 pm on Tues Feb 25 at MDI High School's Higgins-Demas Theater. Admission is $3 for adults. A pasta dinner fundraiser will begin at 4:30 in the cafeteria. Admission is $10 per person. A bake sale will be available throughout the evening.  For more […]
Find out more »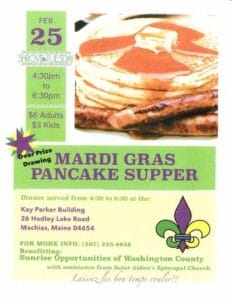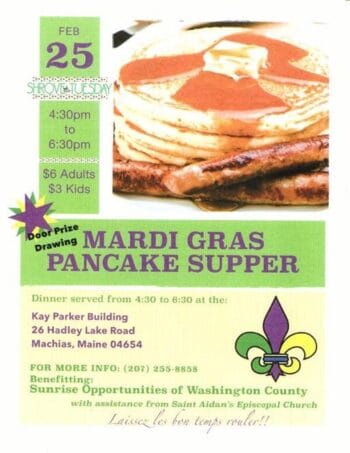 A Mardi Gras Pancake Supper will be held on Tues Feb 25 from 4:30 to 6:30 pm at the Kay Parker Building, 26 Hadley Lake Road in Machias.  Cost is $6 for adults and $3 for kids.  This is a benefit for Sunrise Opportunities of Washington County.  for more information, call 255-8858.
Find out more »
A Shrove Tuesday pancake supper will be put on by the men's group at Church of Our Father, 91 State Highway 3, Hulls Cove, from 4:30 to 6 pm on Tuesday, Feb 25. Donations will be accepted
Find out more »
5:00 pm
There will be a free pancake supper at St. Dunstan's Church, 134 State St., Ellsworth from 5 to 6:30 pm on Tues Feb 25. Donations are welcome to support a local hunger program.
Find out more »
+ Export Events