Events for March 8, 2020
To submit an event for Community Events, email your information to Star 97.7 at: bill@star977.com.
3:00 am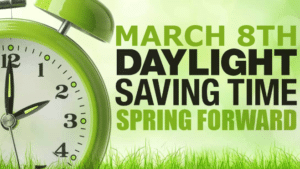 Sunday, March 8th is Daylight Savings when you turn the clocks ahead one hour at 2 am.
Find out more »
2:00 pm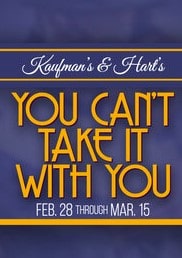 The Grand presents "You Can't Take It With You" live on the Stanley Subaru stage on Sun Mar 8 at 2 pm. Tickets are $20 for adults and seniors, $18 for Grand members and $12 for students (15 and under), reserved seating. For more information, call 667-9500 or visit www.grandonline.org.
Find out more »
On Sunday, March 8, the Henry D. Moore Library and Community Center in Steuben will hold its third winter concert of 2020. Music from the Phil Kell Jazz Quartet will start at 2 pm. Admission is by donation and light refreshments will be served. For more information, visit www.moorelibrary.org.
Find out more »
5:00 pm
A free supper with live music will be held on Sun March 8 from 5 to 6:30 pm at the Somesville Union Meeting House, 1132 Main St in Somesville. Vegetarian options are available. For more information, call 244-9260.
Find out more »
+ Export Events