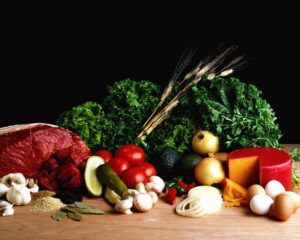 Spring in Maine can be challenging.  Then, add in the issues with the coronavirus pandemic!  More and more of our neighbors are having to make TOUGH choices between buying food, heat or medication!
It's hard to fathom this, but one in 5 children in Maine live in food insecure households, and thousands of our Senior Citizens are food insecure, buying medication instead of food.
What do our local food pantries NEED? ⇒ They need whole grain pastas, healthy soups, canned vegetables, low sugar cereals, whole grain rice, canned fruits, peanut butter, canned tuna, and canned meats! Paper products (paper towels & toilet paper) plus toiletries.
A $1 donation to the Hancock County Food Drive can provide 4 meals through our food pantries!!! If you would like to make a cash donation, here's how you can help:
CHECKS: make payable to United Way of Eastern Maine, with Hancock County Food Drive in the memo line. Mail to Healthy Acadia, 140 State St, suite #1, Ellsworth 04605.
TEXT: Text feedME2019 to 41444 and you will be sent a link to the online donation form.
Donations raised and food will go to the following locations:
Bar Harbor Food Pantry
Bar Harbor Backpack Program
Bib & Tucker Food Pantry
Bread of Life Food Pantry
Common Good Soup Kitchen
Emmaus Homeless Shelter
Everybody Eats! Community Meal
Hancock Grammar School Backpack Program
H.O.M.E. Co-op
Lifeline Food Pantry
Loaves and Fishes Food Pantry
The Magic Food Bus
Miles Lane School Friday Food Program

Open Table MDI
Simmering Pot Community Meal
The Welcome Table
What's for Suppah? Food Pantry
These organizations serve a wide demographic of food insecure households across the county. By partnering together, we are able to achieve a lot in a short period of time. This project is especially beneficial for smaller, more isolated food pantries with fewer resources.
There are 17 locations throughout Hancock County where you can drop off donations of
food and supplies for area food pantries.  They are:
| | |
| --- | --- |
| A&B Naturals | Bar Harbor |
| Blue Hill Co-op | Blue Hill |
| Blue Hill Winter Farmers Market | Blue Hill |
| Flexit | Ellsworth |
| Friends & Family | Ellsworth |
| Hannaford's, Bar Harbor (+ Fill-A-Cruiser) | Bar Harbor |
| Hannaford's, Bucksport (+ Fill-A-Cruiser) | Bucksport |
| Hannaford's, Ellsworth (+ Fill-A-Cruiser) | Ellsworth |
| Maine Coast Mall (outside of TJ Maxx) | Ellsworth |
| Marden's | Ellsworth |
| Shaw's | Ellsworth |
| The First – Bar Harbor | Bar Harbor |
| The First – Blue Hill | Blue Hill |
| The First – Ellsworth | Ellsworth |
| The First – Southwest Harbor | Southwest Harbor |
| Tradewinds | Blue Hill |