STAR 97.7 CRITTER CORNER
Listen to Star 97.7 Tuesday and Thursday mornings between 9am and noon for "Critter Corner" updates – providing information on where and how you may adopt your favorite "critter" from an area shelter. YOU can make a difference by helping your favorite shelter financially, or by just volunteering your time. Dog walkers and cat patters are ALWAYS in demand!
See the latest "Critter Corner" pet of the day on the Star 97.7 Facebook page.
SPCA of Hancock County, Maine

SPCA of Hancock County, 141 Bar Harbor Road, Trenton, ME 04605 (207) 667-8088.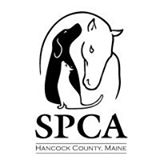 www.spcahancockcounty.org
FACEBOOK: https://www.facebook.com/pages/SPCA-of-Hancock-County/132399385918
Peace Ridge Sanctuary – Penobscot, ME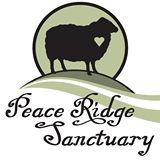 Peace Ridge Sanctuary, Down East Maine info@peaceridgesanctuary.org
(207) 326-9507
http://peaceridgesanctuary.org
FORGOTTEN FELINES OF MAINE
http://forgottenfelinesofmaine.org
FACEBOOK: https://www.facebook.com/groups/ForgottenFelinesME/?fref=ts

Bucksport Animal Shelter
Daniel Joy
Animal Control Officer
Town of Bucksport
Tel. (207) 469-7951
acojoy@msn.com
Animal Control Officer Joy may be contacted at the public safety building at 89 Franklin St., Bucksport. Animals may be viewed by appointment at the Bucksport Animal Shelter, located behind the Transfer Station on Transfer Station Road, off Central Street.
The Ark Animal Shelter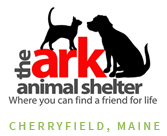 60 Barber Lane
P.O. Box 276
Cherryfield, ME 04622
Phone: (207) 546-3484
Maine dog and cat pet adoption where you can find a friend for life at The ARK.