Events for February 1, 2019
To submit an event for Community Events, email your information to Star 97.7 at: bill@star977.com.
11:30 am
The United Baptist Church in Ellsworth is hosting "Soup for the Soul" lunches on Fridays in February and March from 11:30 to 1 pm.  All are invited. The church is located at the corner of Hancock and Pine streets. For more information, call 667-8051.
Find out more »
1:00 pm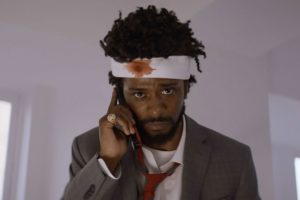 The Grand's weekly CineGrand series is showing the film "Sorry to Bother You" on Fri Feb 1 at 1 pm.  Tickets are $8 for adults, $7 for seniors and students and $6 for Grand members. For more information, call 667-9500 or visit www.grandonline.org.
Find out more »
The Bagaduce Music Lending Library and Friends of the Blue Hill Public Library will present a preview of Georges Bizet's opera "Carmen" at the Blue Hill Public Library on Friday, Feb 1 at 1 pm. A live performance of the opera will be simulcast at The Grand in Ellsworth the following day, Saturday, Feb 2, […]
Find out more »
7:00 pm
The First Friday Coffeehouse at the Northeast Harbor Library reopens on Friday, Feb 1, with a celebration of poetry. Local poet and art writer Carl Little will be the featured program at 8 pm. The evening will begin at 7 with an open mic session. All performing artists are welcome. Each person usually has about […]
Find out more »
The 2019 Banff Mountain Film Festival begins on Fri Feb 1 from 7 to 8 pm with "Culture" shown on the Coastal Eye Care screen at The Grand in Ellsworth.  Sat Feb 2 at 7 pm is titled "Sports" and Sun Feb 3 at 2 pm is "Best Of."  Cost is $15 General Admission.  For […]
Find out more »
+ Export Events